myWeek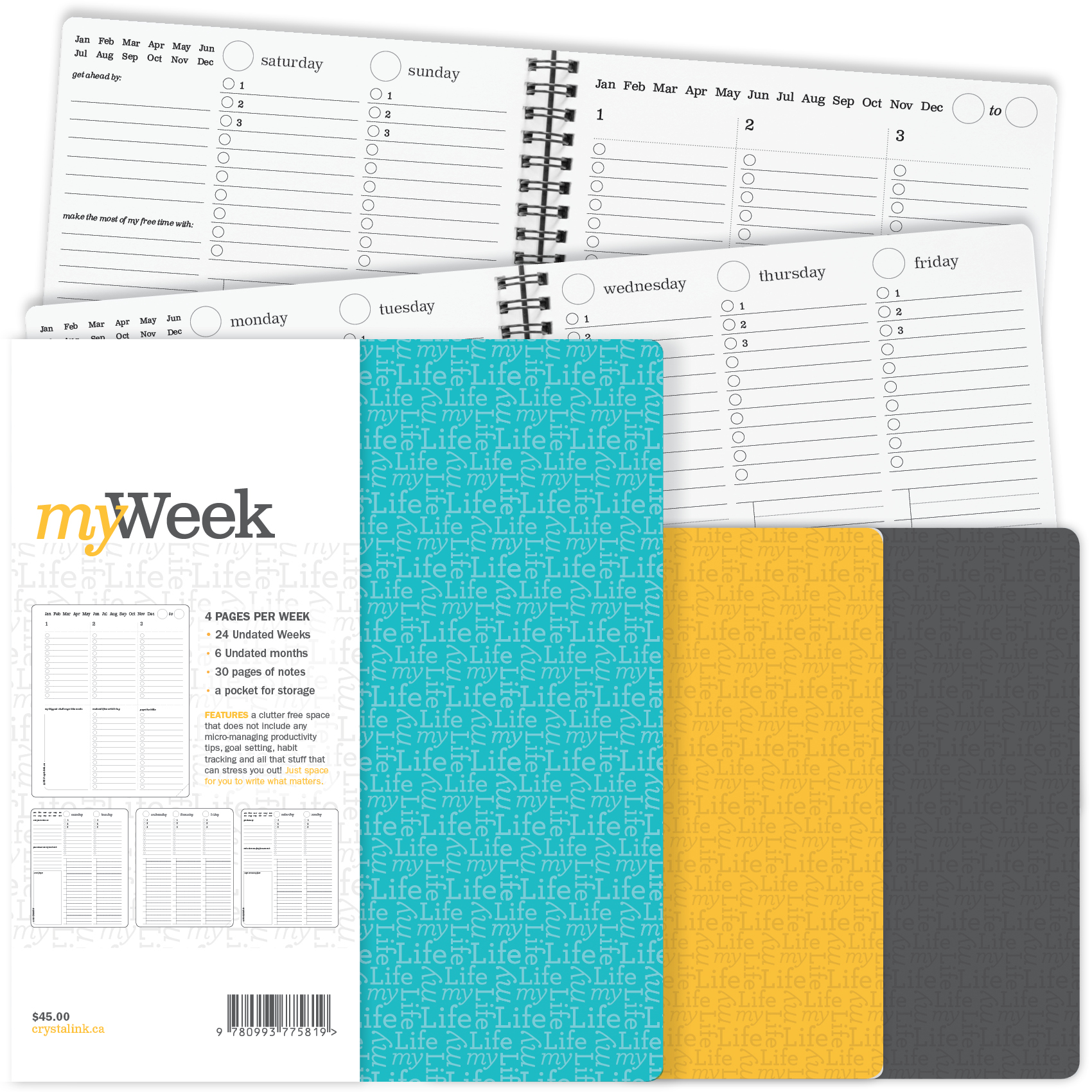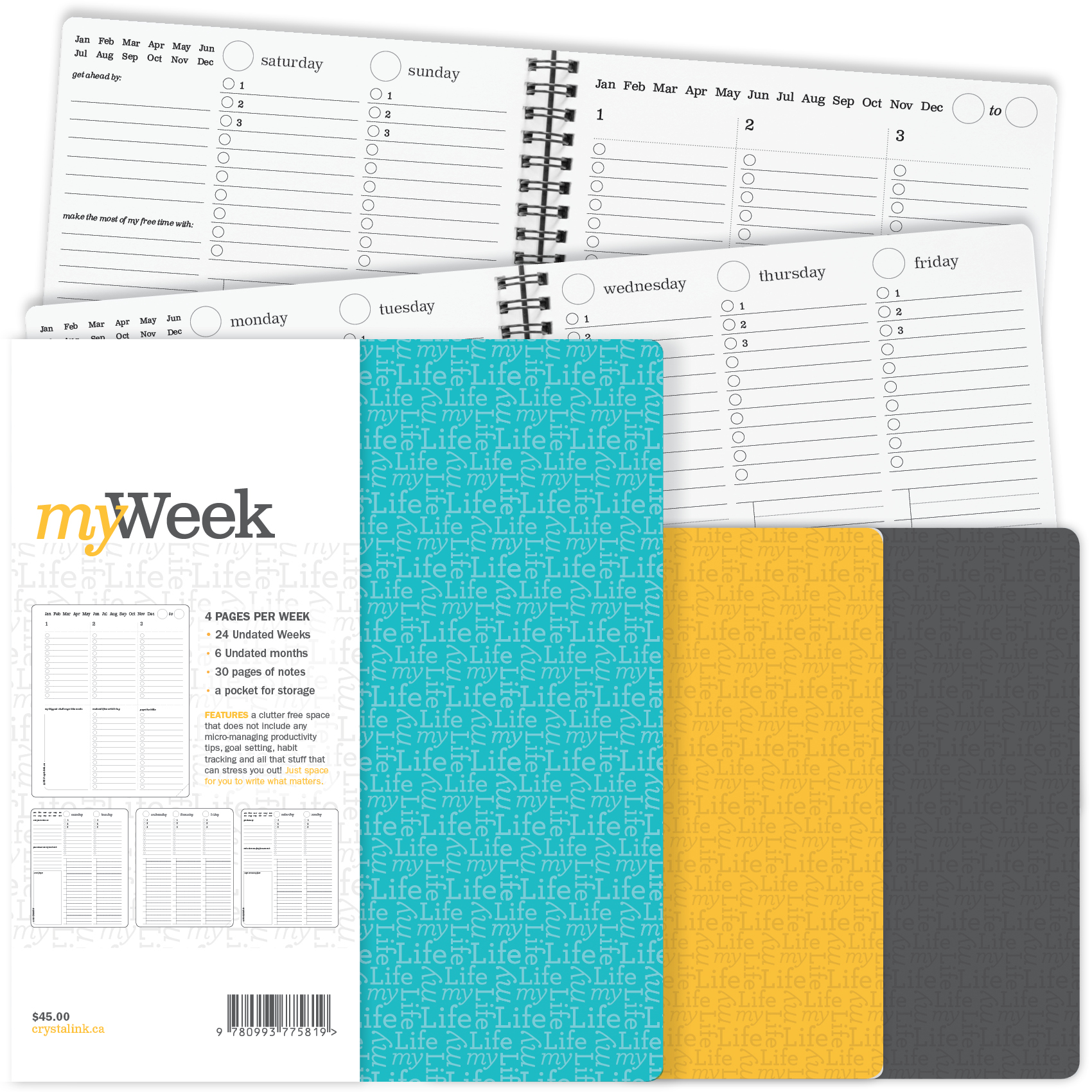 sold out
myWeek
Each book is printed on-demand in-office and trimmed and bound by hand.
The myWeek is designed for the person who prefers paper and pen for an offline approach to workflow and is looking for clarity in their week. By planning with a week-at-a-glance format you have the space to plan with intention.
24 Weeks of week-at-a-glance planning

6 Months of month-at-a-glance planning

30 pages notes

Legal Half (7" wide by 8.5" )

Black Wire-o Binding
Choose your cover colour!
Like what you see? Order now!